A barn-style home is the latest house design trend in New Zealand. Barn style houses have tapped into the "cottagecore" or American Dream theme, that has driven a lot of design influence over the last few years. They're also known as "loft-style" houses due to their high ceilings, wooden beams and exposed brick walls. These rustic yet modern homes, appeal to many kiwi families because they offer a unique indoor- outdoor flow, with a lot of space for outdoor entertainment while allowing the living spaces to be open and airy.
Barn Houses: A Look Inside
If you think about the typical barn house, you might visualise the Weasley home from Harry Potter, or the traditional all American red barn in the middle of nowhere. The architecture of a barn house keeps these themes without being so remote. A barn house is most often rectangular in shape with a gable styled roof, generously pitched. They are a large building, with a high ceiling and a lot of space for day to day life. The word "barn" refers to the style of the house, not its size or function. The interior of this type of home can have an open floor plan, or it can be divided into different rooms separated by walls and doors.The exposed materials such as wood, brick or stone are intentional and part of the design. 
The main features of this beautiful house design include:
A large kitchen with plenty of bench space and cabinets
A dining area that serves as an extension to the kitchen
Exposed building materials 
Visible ceiling structures and truss design 
No wasted space
A large, barn-style, modern house plan is an excellent collaboration of both worlds, aesthetic yet practical. Barn-style houses generally have plenty of space without sacrificing privacy or comfort. As they are generally rectangular, they are simple to construct and therefore an economical building option on a lower budget. 
The typical layout includes an open floor plan with high ceilings and plenty of windows that allow natural light in. Exposed beams and large doors allows the home to feel spacious. This style also allows for an abundance of storage areas throughout the home, whether its built into the design, or simply giving you the space for large furnishings.
Why are Barn Style Homes so Popular in New Zealand?
Barn-style houses are ideal for family homes because they can be made to fit any lifestyle. The influence comes from all around the world. A barn-style house can be pretty traditional, with wooden floors and ceilings, which creates the perfect setting for the idillic family home. They can also be a good use of a section, if you are building in a less urban area and want your own slice of paradise. 
If you want your barn-style house to have all the modern bells and whistles, you can add a little bit of luxury to specific features, such as marble bench tops, a mock fireplace, or even a spa pool. Many people have been opting for modern-style barns that incorporate minimalist design elements such as black and white tiles on the kitchen floor or glass surfaces in bathrooms. 
The cost of building materials for these homes will vary depending on what you're after, but generally speaking, building in New Zealand is not cheap. These homes are also beautiful in their interiors, so if you're looking for something different, this might be the perfect house design.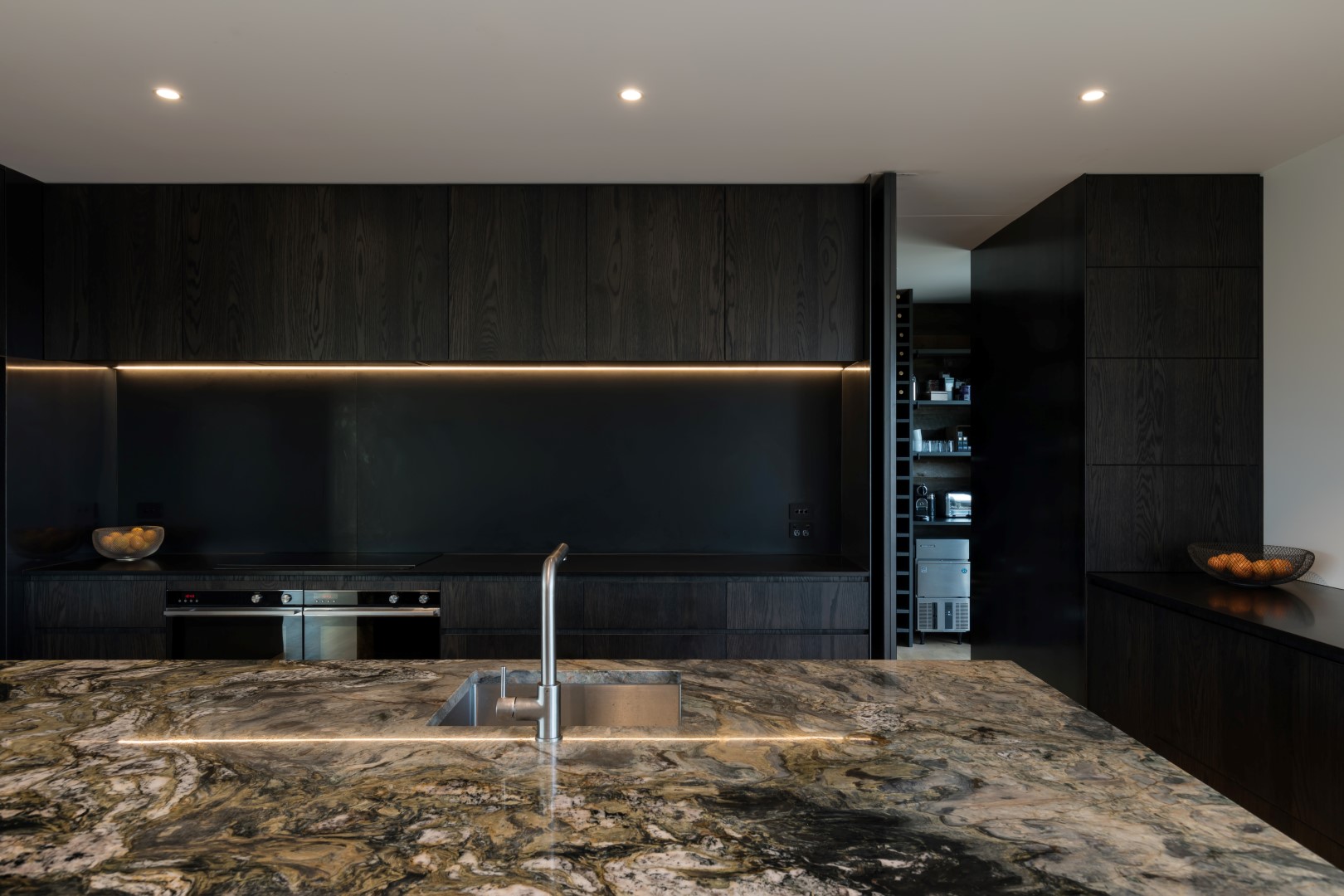 Benefits of a Barn Style House
Families with children often find that this type of house provides plenty of space to grow up together, since the open floor plans allow for easy movement between rooms without crowding. They're also designed to be quite low maintenance. 
These homes also tend to be less expensive than other houses because they are built with less materials, due to the simple exterior and interior shape. This feature can save money over time while still enjoying all the benefits.
Low maintenance

Plenty of natural light
Open floor plans
Many customisation options such as barn doors
Arcline has previously dabbled in barn-style design, with our Kerikeri black barn project. We applied a modern house plan, to this tired home. All the best aspects of barn-style living can be seen in this project, the exposed, high ceiling, barn doors with large frames, lots of glass, and even gold fixtures. 
There are many benefits to having a barn-style house, but they can also be expensive and take time. We would recommend having an architectural design company walk you through the process so you get the best out of your house design.  
'52 Tips For Designing & Building Your Home'